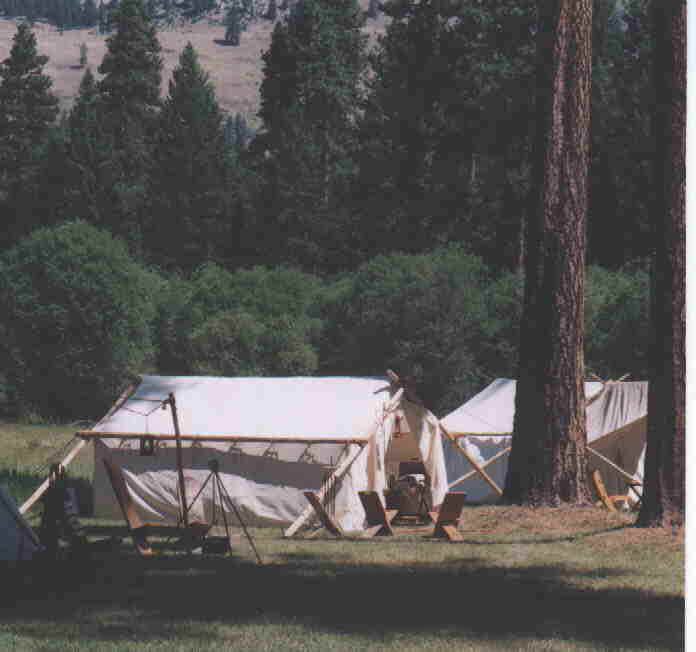 See pictures from previous years on our Gallery Page!
July 20-23
So, how do I get there?

Just saddle yer hoss and set out north from Libby headed fer Libby Dam. Take a hard right after crossin'
the Fisher River junction bridge and continue fer eight miles. Take another right at the sign and foller yer nose another half mile.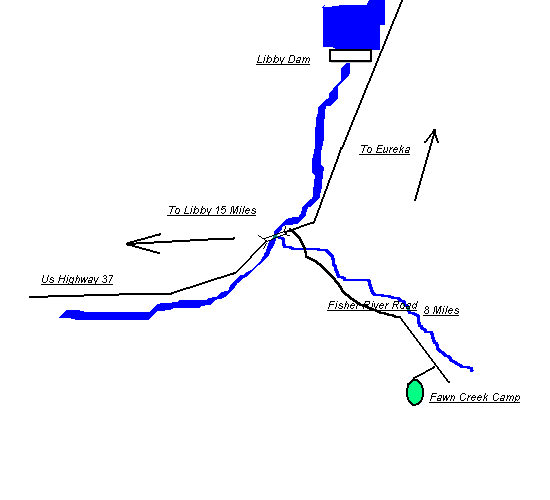 Ok, I'm here, now what ?
Just follow the signs and pick yer camp. Thars' primitive, modern tent, and tin teepee areas. Just register at the booth and pay yer fees. You won't need a whole stack o' pelts cuz the fees are cheap!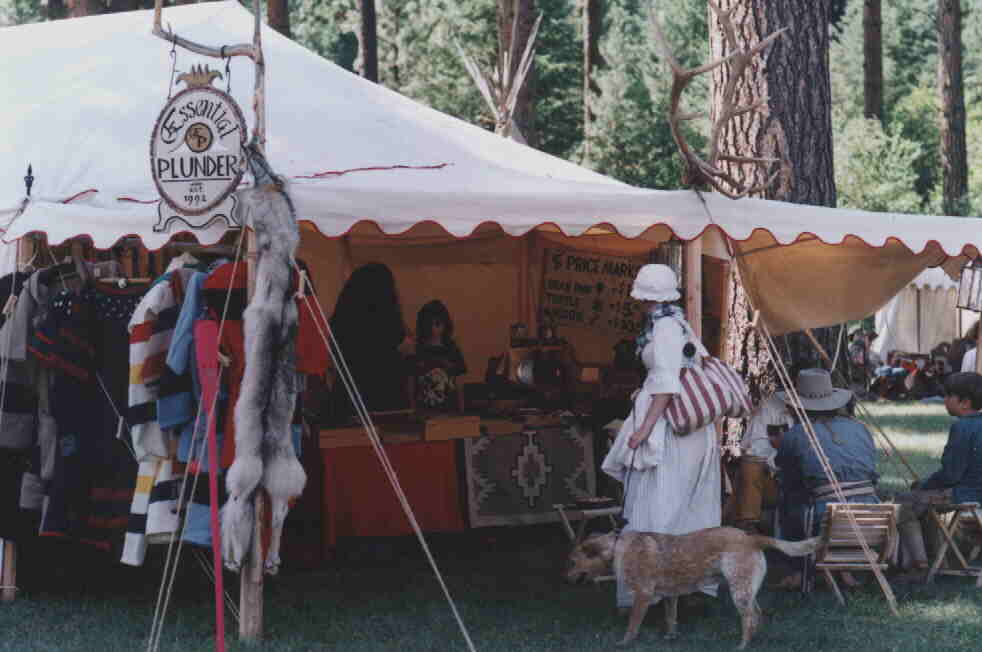 Events Begin Friday

Rifle Trail
Hawk/knife trail
Pistol Trail
Peewee and Junior
Mountain Man Run
Games for all ages
Funshoots
Hawk Poker

Registration Fees

Camping.............Free

Shooters/person.$15.00

Family................$30.00

Traders...............Donation to the trade blanket

Long Gong...........$2.00
Dry Camp - Bring your water

Fire Bucket required. Open fires will be restricted. Be prepared to shoot early in the day due to fire restrictions

Long Gong winner receives half the pot
Registration Information
Dave "Brokenrod"
3688 S. Hwy 2
Libby, MT 59923